Teacher's Set Basic Course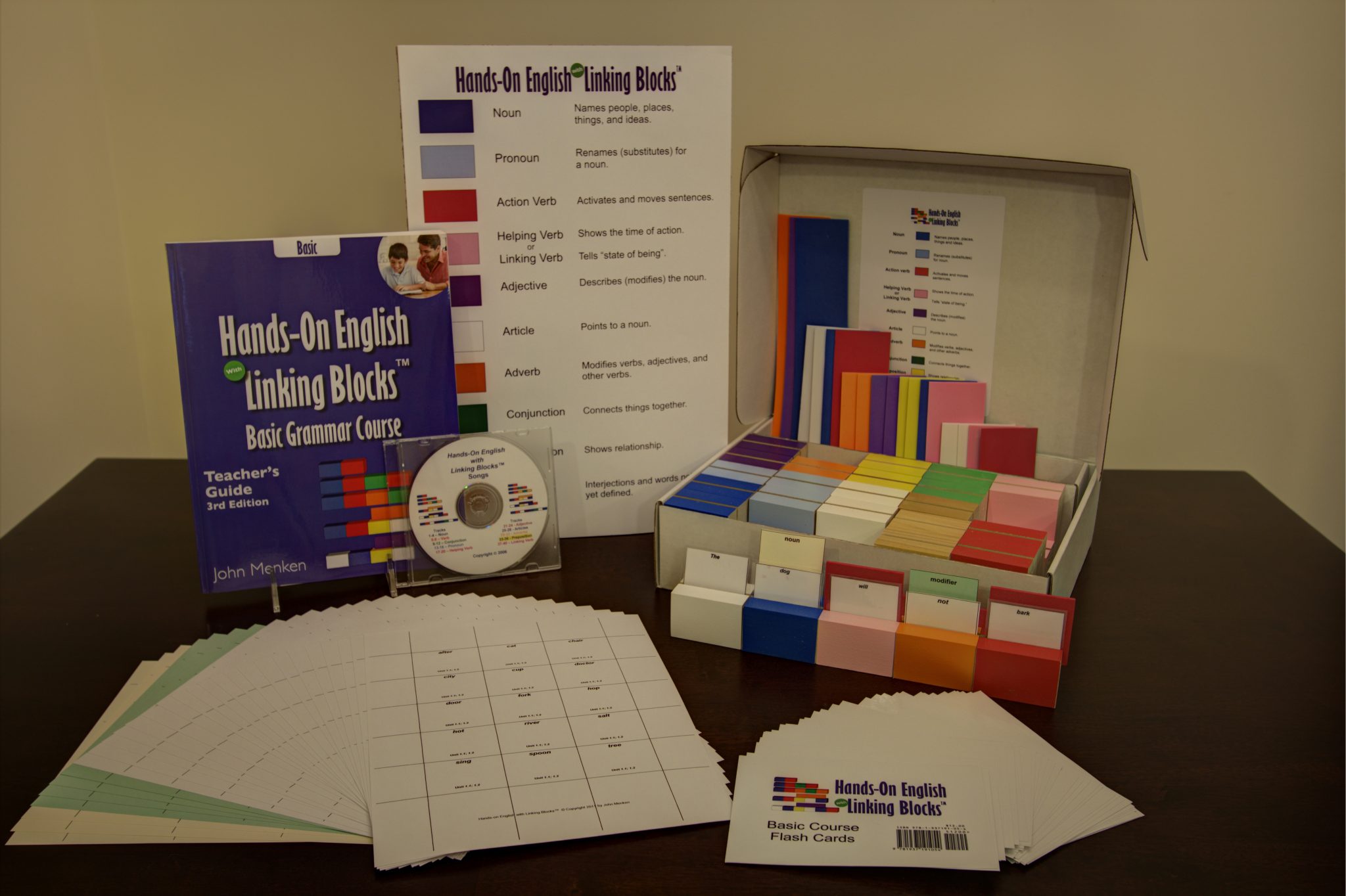 Our Teacher's Set Basic Course is everything all you teachers need to present grammar. Don't forget the Student Workbook to provide additional exercises to solidify the concepts with your student. The set includes the Linking Blocks Kit, Basic Course Teacher`s Guide, Introduction and Demonstration DVD, Flash Cards – Basic Course, Parts of Speech Songs CD, and Parts of Speech Poster. To purchase yours now just click here.
We would like to hear from our customers who have purchased this course. Any and all questions, comments, or requests are much appreciated and encouraged. Please provide us with your input below.