Basic Student Grammar Package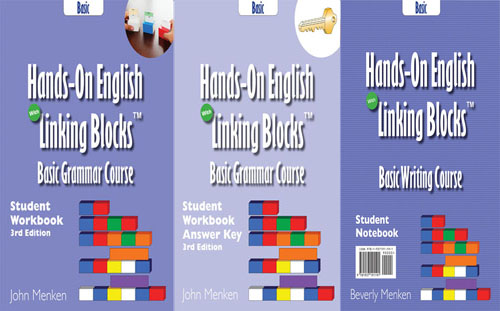 We are also excited to deliver another one of our combo learning packages: The Basic Student Package. Children will learn quickly and efficiently by using this basic student grammar package system of learning. The basic student grammar package will assist students with the basics of grammar by providing them a different approach to learning. Visual learning incorporated with the written concepts help children learn faster.
This learning kit includes
The Basic Course Student Workbook, The Basic Course Student Workbook Answer Key, and The Basic Writing Course Student Notebook. To purchase yours now just click here.
We would like to hear from our customers who have purchased this course. Any and all questions, comments, or requests are much appreciated and encouraged. Please provide us with all your thoughts below.